When it comes to finding the best window treatments for the different rooms in your home, you often think of bedrooms, dining room, kitchens, offices, media rooms, sun rooms and any other room in your home you may have. This often leaves us forgetting about one particular space that also needs window treatments: the garage. True, you aren't in your garage as much as you are in your bedroom or your living room, but it is still a space that requires coverage. This can be for privacy purposes, security purposes, style, or even temperature control.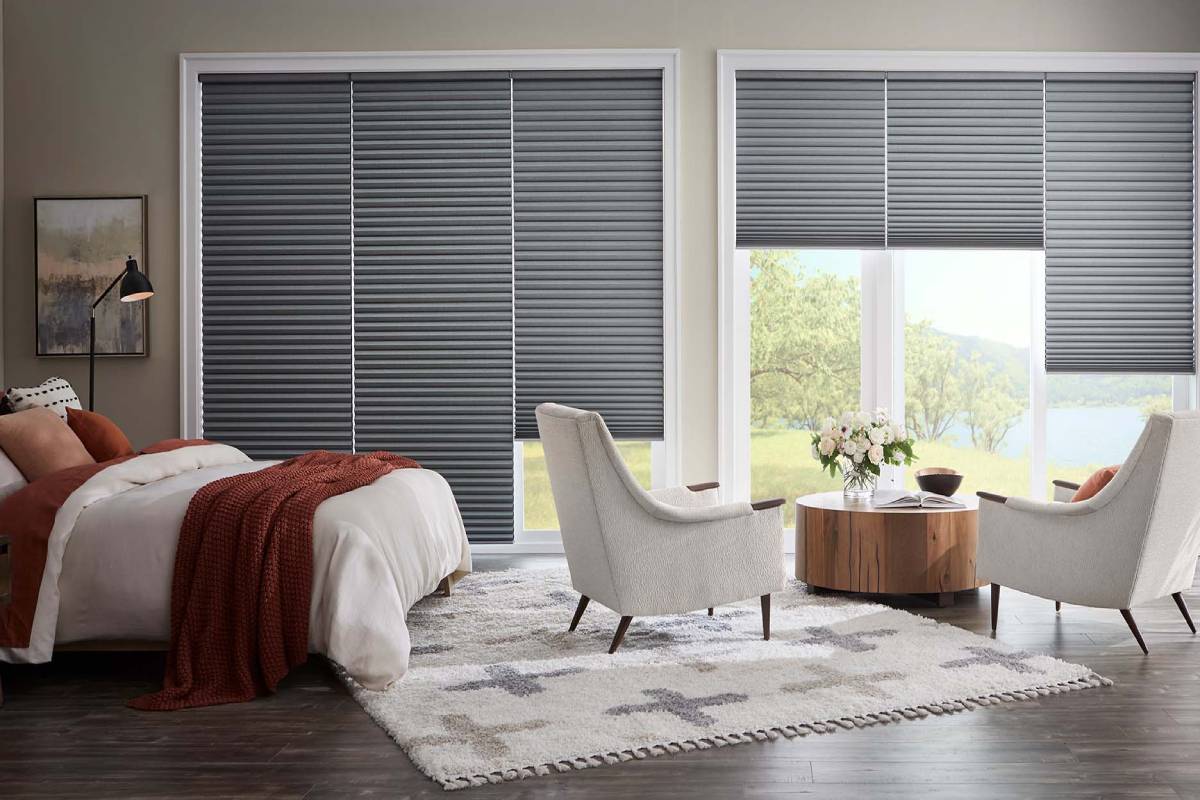 Read on to learn more about the best window treatments for garage and your options from our selection here at Southern Accent Shutters and Blinds of Clayton, North Carolina.
Temperature Control
If you have ever done work in your garage or you tend to tinker around it throughout the year, you might notice that it is swelteringly hot in the summer and freezing cold in the winter. Often times, our air conditioning units only send cool or warm air throughout our home. This makes sense, as the only thing living in our garage is our cars, our deep freezes, and maybe our power tools. However, walking into that garage during the hot summer day or freezing winter afternoon is never ideal, especially if you're cleaning in there or have projects you were working on in the space. Additionally, if you have a room above your garage, that space can heat up or become increasingly chilly.
That is why we recommend our cellular shades. One of the best shades for garages that tend to fluctuate dramatically in temperature throughout the year, these shades trap air right at your windows for natural insulation and increased comfort. You will find your garage in the summer will be cooler in the summer and warmer in the winter naturally.
Timeless Elegance
Not everyone will have a garage that operates as a workspace in addition to a place to house their cars. Some people see the garage as an extension of their home, and they want it to be elegant and timeless. If this is more your style when it comes to finding the best window treatments for garage, then we recommend our alternative wood blinds.
Our faux-wood blinds not only look like the real thing, offering timeless elegance and beauty, but they are made with man-made materials to allow them to last throughout the years. This means that no matter how hot or cold your garage gets, these blinds will never warp, peel, discolor, or fade. They will simply look stunning throughout the years and require very minimal maintenance. These blinds are also available in multiple colors, so you can find the look that best fits your home.
Contact Us
To learn more about the best window treatments for garages, be sure to contact us today at Southern Accent Shutters and Blinds. We are located in Clayton, North Carolina, and proudly serve Clayton, Raleigh, Cary, Apex, Morrisville, Holly Springs, Fuquay-Varina, Wake Forest, Rolesville, Goldsboro, and Durham, North Carolina.