When dressing your home's windows, you can never go wrong with a classic set of blinds. Our collection of blinds lets you adorn your windows in a gorgeous style suitable for your home's aesthetic and functional needs, allowing you to quickly achieve your perfect amount of lighting, privacy, and shade. Here at Southern Accent Shutters & Blinds, we are proud to offer a complete, beautiful line of custom blinds in various styles. You can even have to elevate hardwood blinds in your home or business with our convenient financing options! No matter your design goals, our blinds are here to impress. Read more about custom blinds for your North Carolina home below.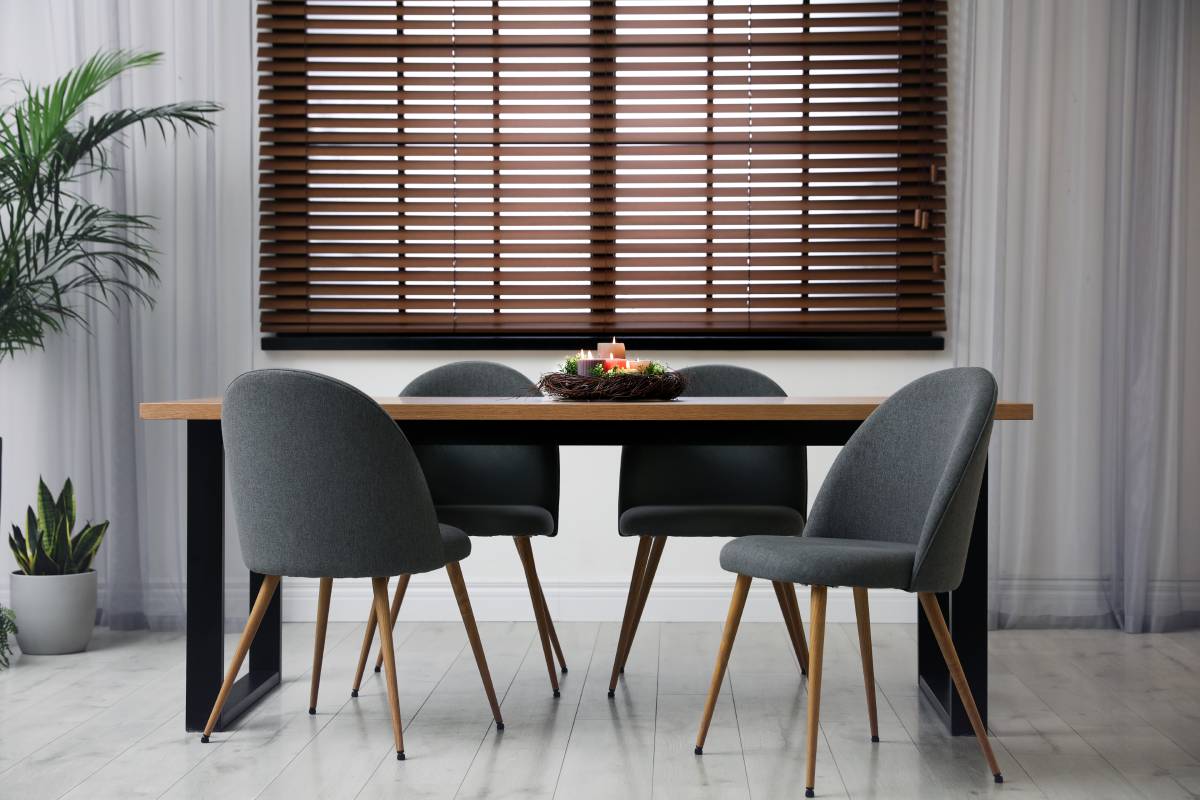 Option 1: Genuine Wood Blinds
What is it about genuine wood blinds that set us right at ease? Is it their beautiful colors? The detailing in the wood grain? Regardless of the reason, genuine wood blinds instantly elevate a home and make your guests feel invited the second they step into your home. Our collection of custom-built wood blinds is an excellent addition to any room, including dining rooms, bedrooms, offices, living rooms, and more. Our wood blinds come in various shades, including gorgeous whites to warm, rich stained colors. The best part? Our wood blinds are "made to measure" to exact specifications to ensure a perfect fit. This means that your window treatments will fit perfectly each time. While genuine wood lines require occasional upkeep to maintain their luster, their beauty and warmth are worth it, in our opinion. We are happy to discuss ways to keep your line looking beautiful throughout the years.
Option 2: Faux-Wood Blinds
If you enjoy all the beauty of natural wood blinds but prefer a little less upkeep and maintenance, then our collection of faux-wood blinds might be an excellent option for you to consider. You can enjoy the same look and feel of wood blinds for much less when you choose our high-quality, gorgeous faux wood blinds; if you are worried about these blinds looking fake, do not worry! Thanks to the realistic colors and detailing, you'll never be able to tell the difference between the real thing and our faux blinds. Another perk? These blinds are incredibly easy to clean. All you have to do is take a damp cloth and wipe down the slats. This is the perfect option for high-traffic households that want a gorgeous, low-maintenance blind.
Contact Us
Nothing is more gorgeous or inviting than a wood blind, be it genuine or made of alternative materials. We are excited to help you find the perfect custom blinds for your North Carolina home! To learn more about the options we carry, be sure to contact or visit us today at Southern Accent Shutters & Blinds. We are located in Clayton, North Carolina, and proudly serve Clayton, Raleigh, Cary, Apex, Morrisville, Holly Springs, Fuquay-Varina, Wake Forest, Rolesville, Goldsboro, and Durham, North Carolina.