The right window treatments will make or break your room's aesthetic. However, with so many options available, you might select an improper fit if you don't know what to look for in your new treatment.
Here, we'll show you how to choose window treatment styles that fit your home's rooms and aesthetics.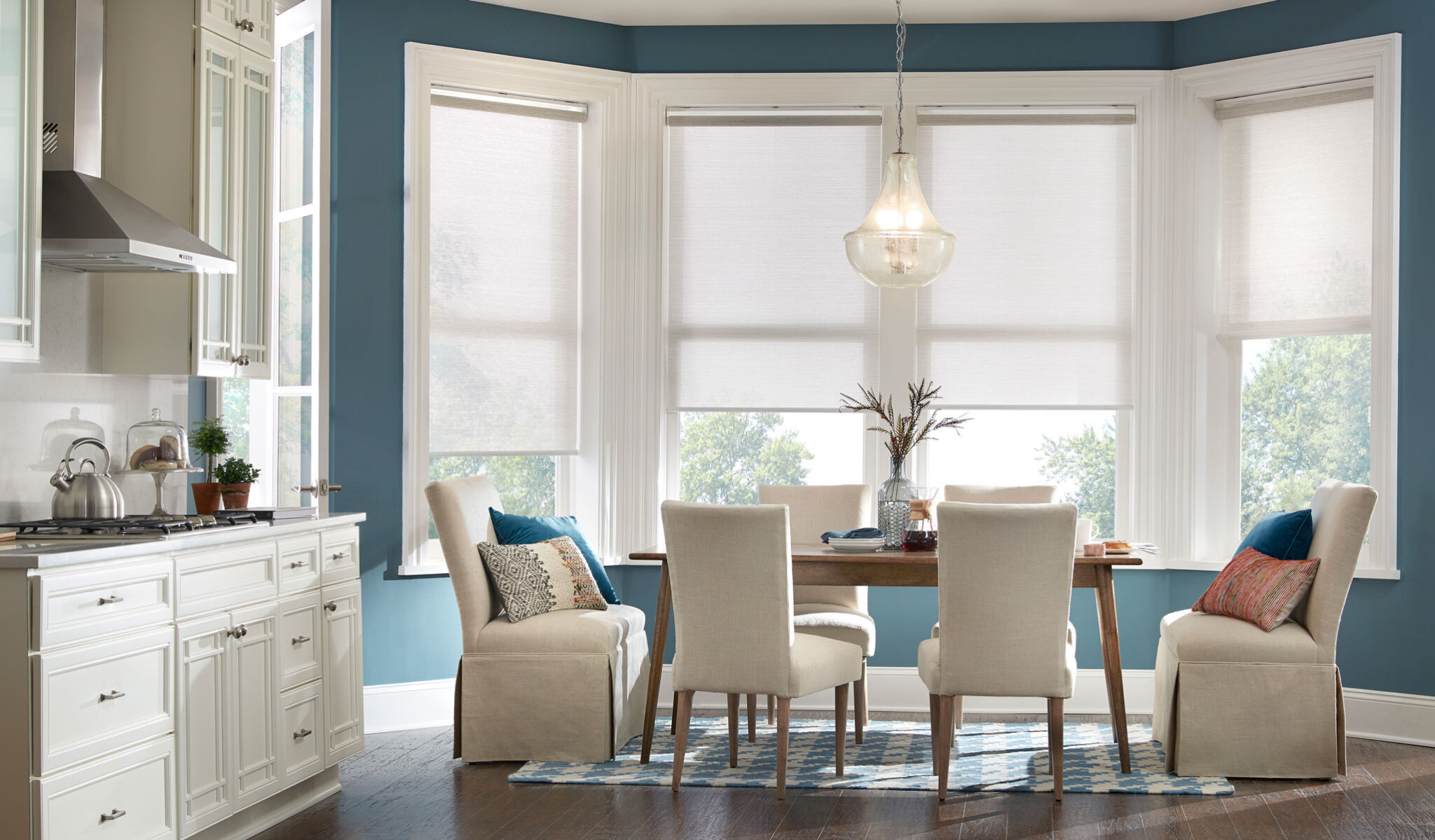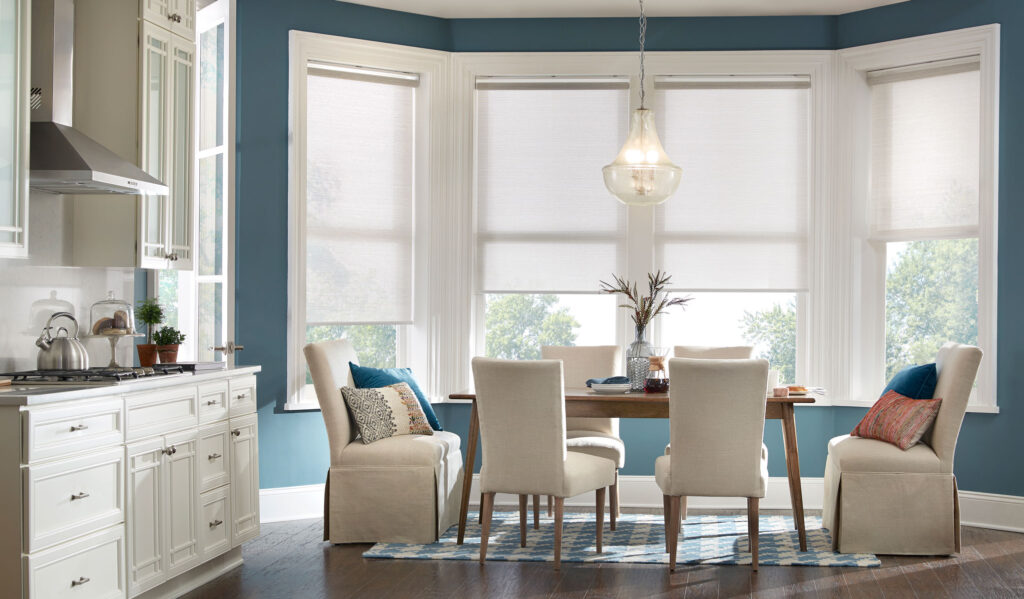 How Do You Choose a Window Treatments Style?
You'll have several options to compare before choosing window treatment styles for your home. Considering these three criteria will help you make your decision.
The Material: Window treatment materials like wood have a classic appearance, while others like fabric have a delicate, more sophisticated look. Many treatments fall somewhere in between. Therefore, the material of your treatment makes as big a difference as its design.
The Room: The window covering you choose should depend on how you want sunlight to interact with your space. Generally, living rooms where the sun's glare might disrupt your television viewing and bedrooms where the early morning sun can disrupt sleep have dense, sunlight-blocking shades. Meanwhile, open spaces where light is a commodity, like kitchens, use thin window coverings.
Think About How to Maximise Your Interior Design: Window treatments are design accents as much as they are ways to keep sunlight out of your home, so the material, design, and style of your treatment will make a massive impact on how your space looks and feels. Consider sheer, warm-colored drapes for open areas with big windows and robust, dark-tinted blinds for rooms with cool tones and minimal access to sunlight.
What Is The Most Popular Window Treatment?
People choose window treatment styles in wood and faux wood more than any other material. Wood has a classic, timeless look that gives homes an elegant aesthetic, and since it's easy to paint and stain, you can get wood blinds in several colors.
Faux wood blinds don't have the traditional wood grain of natural timber, but they're a close approximation to real wood blinds and are a much cheaper alternative.
Celluar shades and sheer curtains aren't traditional like wood blinds but have recently become popular window treatment options. They create a soft, airy aesthetic that allows for plenty of natural sunlight. Also, since sheer curtains are so light, you can use them as layers on top of your other drapery.
What Considerations Will You Make in Choosing Blinds in Raleigh, NC?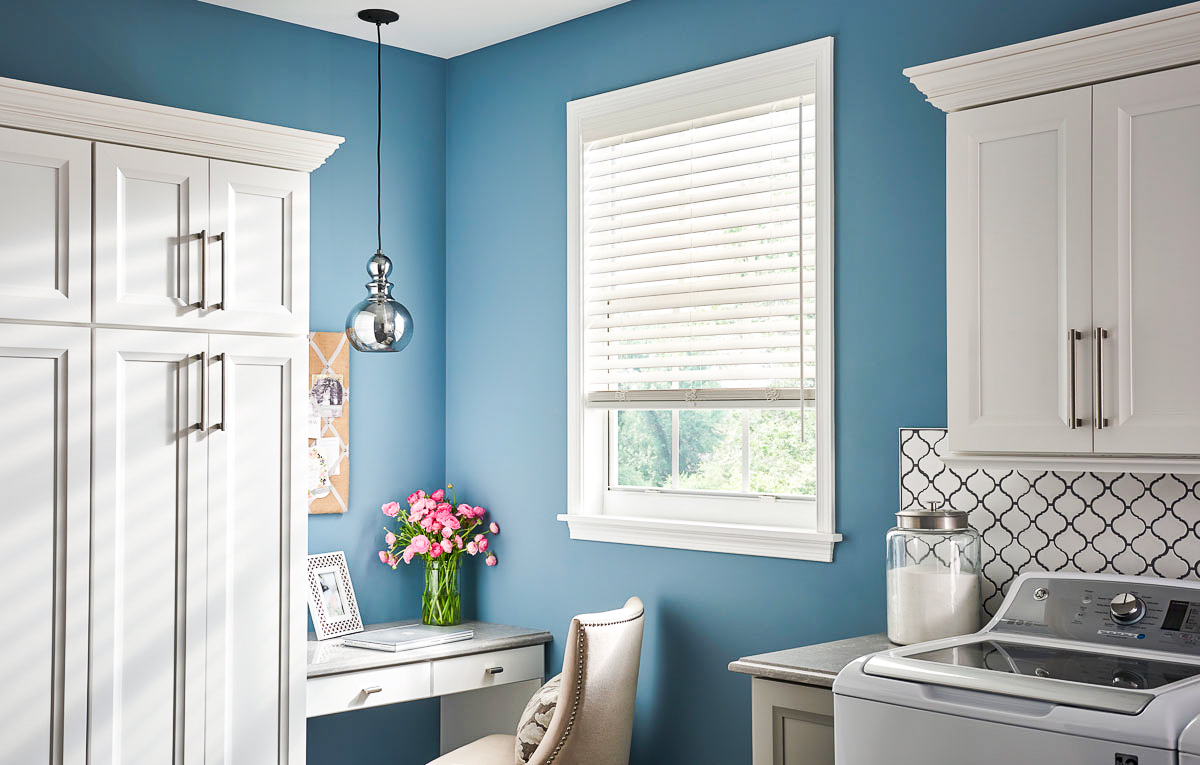 Durability and Element Resistance
Despite wood blinds being the most popular window treatment, they don't fit well in every environment because of their poor moisture resistance. Wood window treatments stain and even warp with enough exposure to water or humid air, so they won't last long if you install them in your kitchen or bathroom.
Standard faux wood blinds or vinyl aluminum blinds are your safest bet if you want to choose window treatment styles that last against standard wear and tear.
Ease of Cleaning
If making your spring cleaning easier is your primary motivation for purchasing a new window covering, then you'll want to choose window treatment styles with sturdy, stain-resistant materials over cloth ones.
Window treatments made from wood and vinyl resist stains and are easily wiped clean, while cloth covers require more effort to wash once dirt and dust settle into them.
Aluminum is another easy material to clean. However, aluminum coverings are more fragile than wood blinds or cloth drapery and might bend if you scrub them too aggressively.
Sunlight Blockage
Some window coverings, by design, are better at blocking sunlight than others. For example, most blinds come in a dark color and thick material that, when closed, shields all instances of outside light. On the other hand, most drapery panels use a sheer cloth that allows natural light in even while covering the window.
Appearance
While strength, convenience, and sunlight control are great perks, you won't choose window treatment styles that don't fit in your home.
Some window coverings are universal and come in several colors to match every interior design. For example, faux wood blinds come in various colors and designs so that you can match them to any part of your home, while vertical blinds come in enough materials that you'll find an ideal fit for every room.
On the other hand, window treatments like sheer curtains and cellular shades have distinct, delicate appearances because of their fabric material. Despite coming in several colors, fabric treatments won't fit everyone's design vision. While fabric coverings might be the best fit for some rooms or homes, they aren't universal like other materials.
Professional Window Treatment Installation From Southern Accent Shutters and Blinds
Now that you know how to choose window treatment styles, you can shop through the best selection of blinds, shades, and plantation shutters in Raleigh, NC, at Southern Accent Shutters and Blinds.
Contact our team to learn more about our window treatments in Raleigh, NC, or schedule an installation appointment for blinds in Raleigh, NC.