Window treatments aren't anything new, but modern treatment types still pop up and regain popularity every so often. In recent years, bifold shutters have been among the most beloved.
You might have heard about these window treatments but still don't know what a bifold shutter is and its advantages. However, we'll clear up all curiosity in the sections below by explaining how these popular treatments work, why they're so popular, and where you can find the best bifold shutters in North Carolina.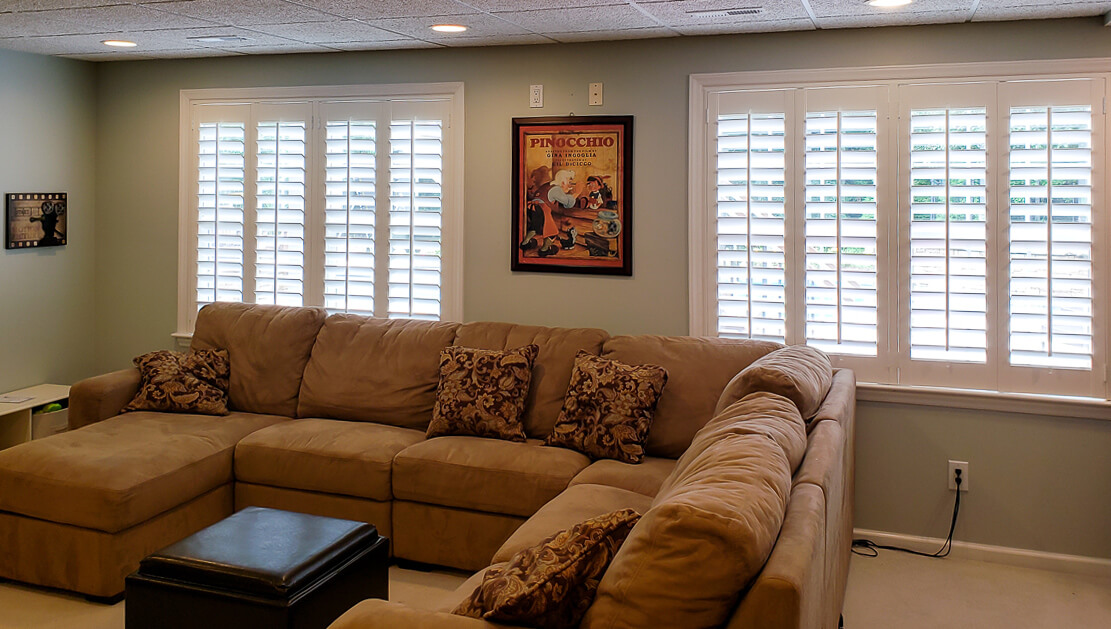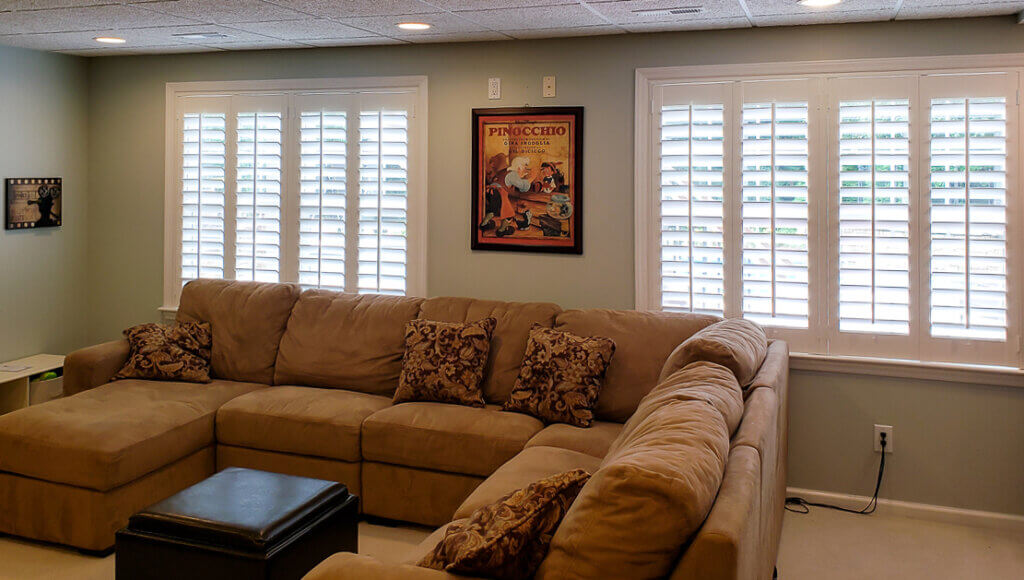 What is A Bifold Shutter?
A bi-fold shutter is a window treatment with two shutter panels hinged together. Like standard shutter window treatments, each panel on a bi-fold shutter has individual slats that open and close on a pulley system.
You can slightly adjust how far open or closed the slats on shutters are. So, bi-fold shutters are excellent fits in rooms where you want a little natural sunlight but not the total amount that comes with an all-the-way-open window cover.
Like single panel shutters, bi-fold shutters often come in wood and faux wood, giving them a classic appearance and several color options. Because of wood's sought-after aesthetic, faux wood's resistance to moisture and staining, and both materials' aesthetic appeal, bi-fold shutters fit well in every room of your home.
How Do Bifold Shutters Work?
When bi-fold shutters are open, the panels fold together and tuck into the wall, where they're out of the way out the window. That design lets them allow as much sunlight into the area as possible. Additionally, since bifold shutter panels fold flush with the wall, they have a cleaner appearance than traditional window shutters.
When a bi-fold shutter is closed, the panels come together to create a single-panel appearance that effectively blocks sunlight. Wood and faux wood block sunlight as well as any standard window treatment material, so they can be great additions to bedrooms where any amount of light can disrupt your sleep cycle.
Bifold shutters are among the rare window coverings that give you a middle ground between maximum sunlight and none. So, they're great fits for shared spaces like living rooms. You can shut them all the way if you're watching a movie, leave them open if you're entertaining guests, or crack them open slightly if you need a small reading light but don't want the sun's full intensity.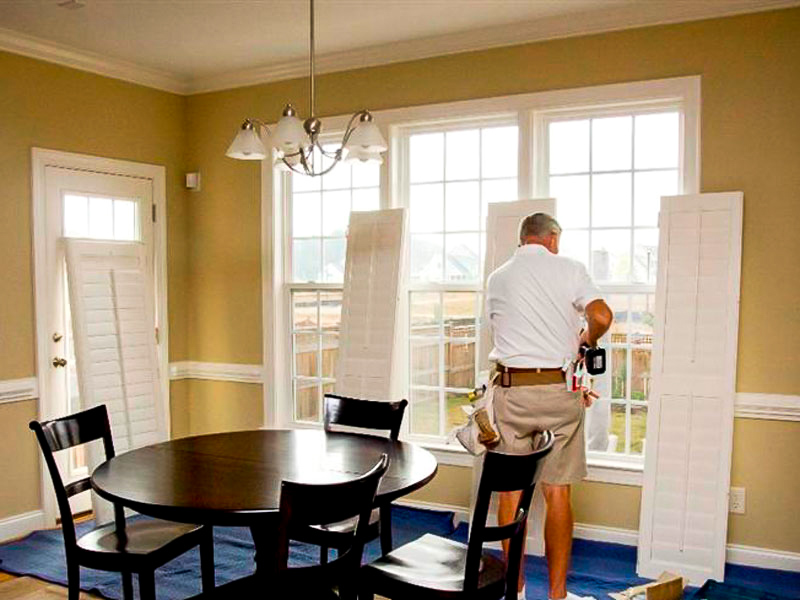 How Do You Install Bifold Shutters?
In addition to being one of the most practical, versatile, and aesthetically pleasing modern window treatments, bifold shutters are one of the most straightforward home features to install on your own. You won't need any special tools other than a screwdriver, drill, and something to measure with. You can complete the entire process in a few hours.
You'll need to know how big your window is before you can fit a bi-fold shutter on the frame. Fortunately, bifold shutters are simple to resize, so all you need to do is send your window's dimensions to your window treatment provider, who will send you a shutter that fits perfectly.
Build Your Bifold Shutter Frame
After you measure your windows and order properly-sized shutters, you'll need to assemble the shutter frame. You can skip this step and the others that follow if you opt for a professional custom shutter installation in Raleigh over DIY assembly.
That said you'll receive clear step-by-step instructions describing where every piece of the bi-fold shutter belongs if you go the DIY route.
Mount The Frame Against The Window
Next, you'll hold the assembled frame around your window and use your drill and screwdriver to fix it in place. You might also need a level for this step, as the frame must be perfectly even with the window for the panels to fit correctly.
Once you've secured the shutter frame around your window, you can again use your screwdriver to fix the bi-fold shutter panels into place.
Enjoy The Best Window Treatments in Raleigh, NC
If you've followed the instructions, your full bi-fold shutter should be secured in your window and functioning correctly. However, if you ordered your window treatments from Southern Accent Shutters and Blinds, all that's left to do is sit back and enjoy the best bi-fold shutters in North Carolina.
The Best Bifold Shutters in Raleigh, NC Come From Southern Accent Shutters and Blinds
If you're looking to bring a bi-fold shutter to your home, there's no better place to shop than Southern Accent Shutters and Blinds. Our team offers the highest-quality shutters in the state in several colors and styles. If you don't want to install them yourself, we'll take care of that too.
Contact Southern Accent Shutters and Blinds today to schedule installation for bi-fold shutters in Raleigh, NC, or learn more about our other window treatments in Raleigh, NC.