Whether you want to block out the sun, filter light, or add privacy to your home, plantation shutters and wooden blinds are two of the most effective window treatments. Both provide excellent insulation from the elements and can be customized based on your needs.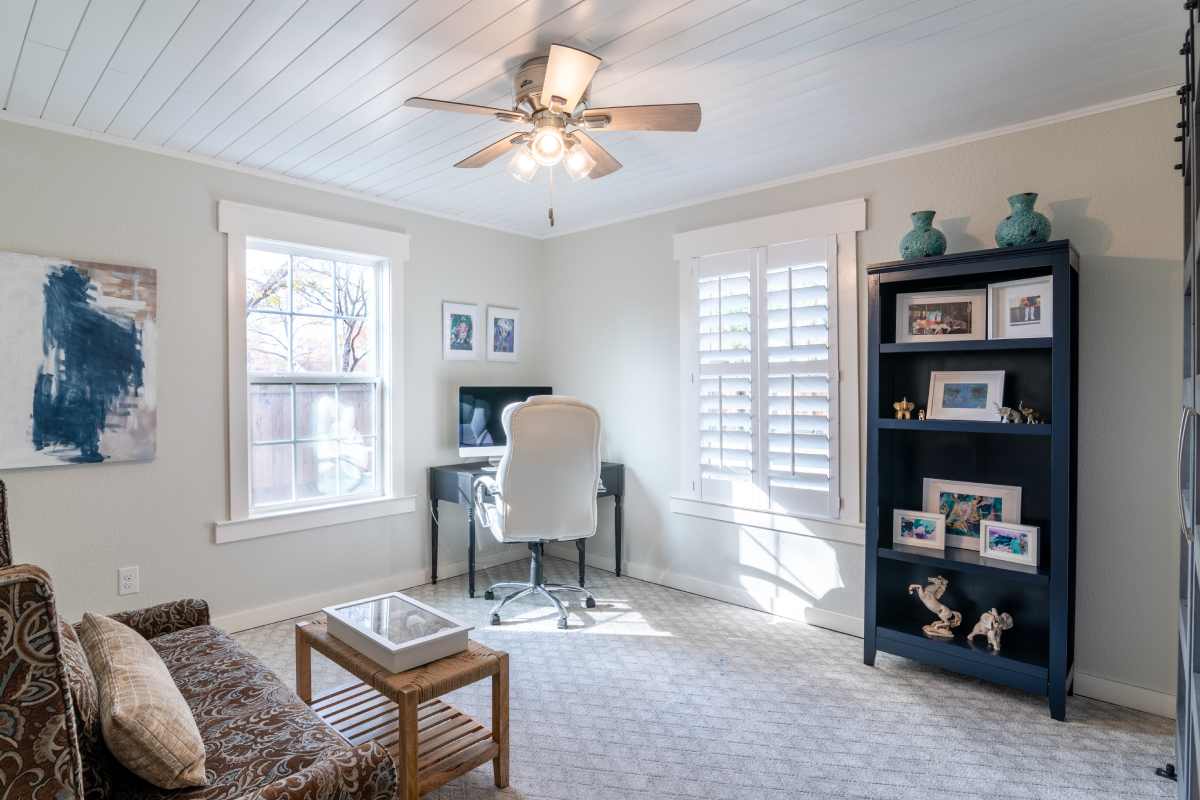 But when it comes down to choosing one over another, which is better? Let's take a look at the pros and cons of each type of shutter so that you can decide for yourself!
Plantation Shutters
Plantation shutters are made of either hardwood or composite material. They're durable, long-lasting, and timelessly elegant. They easily fit into most interior design styles and can either serve as a feature or an understatement to your windows.
Plantation Shutters Pros:
Made from high-quality materials, increasing their overall longevity.
Neutral-colored shutters are a timeless classic that will outlive most design trends.
Cons of Plantation Shutters
The biggest drawback to plantation shutters is the cost. They are more expensive than traditional wood blinds, but that money generally stretches further.
Wooden Blinds
Pros of Wooden Blinds
Wooden blinds are available in a wide range of colors and styles, making them a great choice for anyone who wants to customize their windows. They're also easy-to-clean, and durable— not to mention relatively affordable.
Cons of Wooden Blinds
Wooden blinds are more likely to warp and crack. They also tend to be less energy efficient than plantation shutters, which can add up over time.
Comparing the Difference Between Plantation Shutters and Wooden Blinds
In the end, it's important to remember that both types of window coverings have their pros and cons. Wooden blinds are cheaper than plantation shutters, but they're also less durable in general— they can break or warp over time if exposed to too much moisture or humidity. On the other hand, plantation shutters are custom-made for each window and come with a wide range of options when it comes to color and design choices; however, they're also more expensive than wooden blinds (though not prohibitively so).
If you're looking for something affordable while still getting good value out of your purchase, then wooden blinds might be right up your alley! But if you want something more durable with better insulation properties than standard wood materials provide while still being able to customize its appearance as much as possible, then plantation shutters are for you!
Conclusion
There are many things that make plantation shutters and wooden blinds such attractive options for your home. Both offer a wide range of styles and colors, so you can find one that matches your decor perfectly. They both offer privacy and light control, but some people may prefer the look of wood over metal.
Still trying to decide which is right for you? Chat with a team member to help with your decision! We've been helping people in the Clayton area since 1998 and have no intention of stopping any time soon. Contact us or give us a call anytime!