We have all heard of cordless shades – maybe we all probably have had corded shades in our homes at some point! While they allow us to achieve light, shade, and sun, corded shades have more drawbacks than benefits. They are an incredible choking and tangling hazard for small children and pets, for example. They also can be extremely painful and difficult to operate for those with arthritis. Finally, corded shades rarely do what you want them to. This means you have to act as a puppeteer multiple times a day just to enjoy light or shade. Fortunately, our collection offers a variety of window treatments that offer a safer, easier alternative: top-down/bottom-up shades. But what are top-down/bottom-up shades, exactly? We are happy you asked.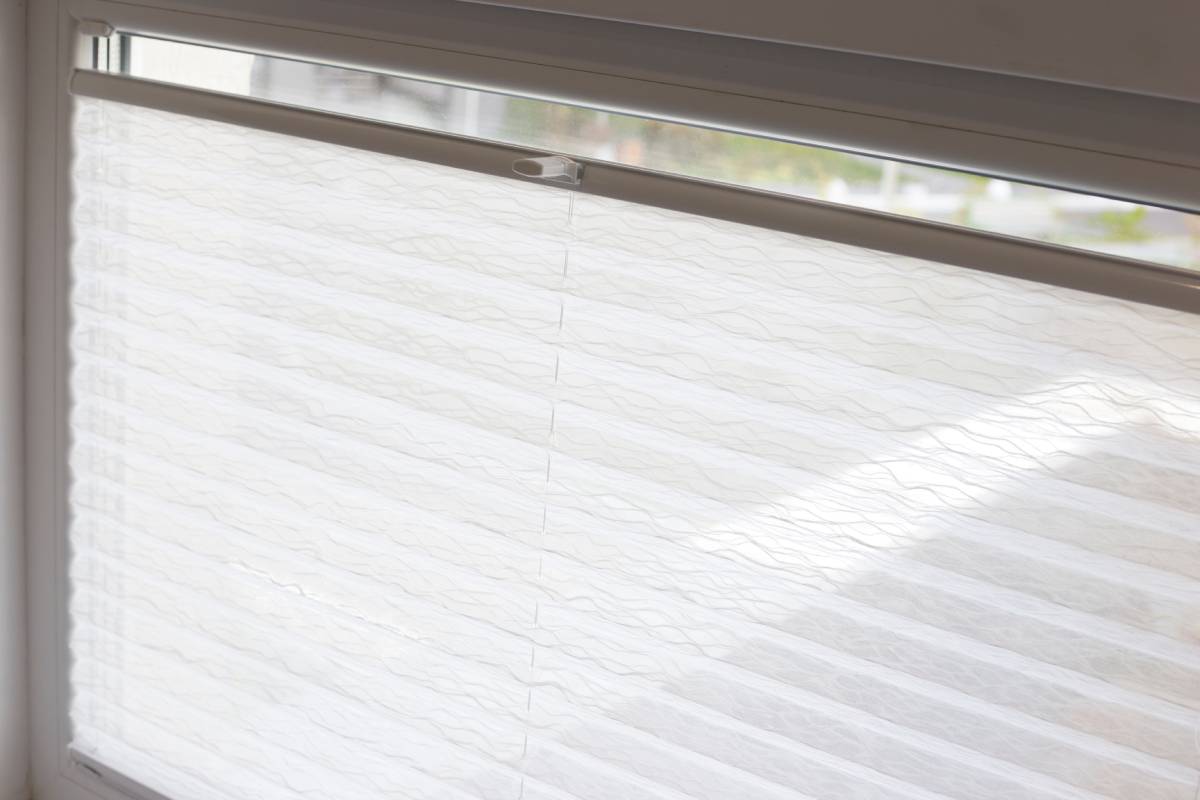 Top-Down/Bottom-Up Shades: Defined
Top-down/bottom-up shades are operated exactly how they sound. Instead of relying on faulty, hazardous cords to enjoy light, shade, or sun, you simply pull your shades down to enjoy privacy or push them up to enjoy sunlight. Once you let go of the shade, it will stay exactly where you placed it. No more battling your window treatments via cords. This is an excellent option for homes with small children or pets, arthritic individuals, or those who simply are tired of handling finicky cords. Since this option is available with many of our products, you can cover variously sized and shaped windows with a style that you love.
Your Options
If you think that top-down/bottom-up shades are a good fit for your home, the next step is to pick the best window treatment for you! This system is available with a variety of window treatments, including energy-efficient cellular shades, chic Roman shades, UV-protecting solar shades, and organically styled woven wood shades. While this list might seem overwhelming, we assure you that finding the best option for you is as easy as knowing what you want. We can help narrow it down from there. No matter your design goals, our friendly team of experts is happy to help you discover which window treatment options are best for your home in terms of aesthetic and functional goals. No matter what window treatment you choose, you will love having the top-down/bottom-up feature at your windows.
Contact Us Today
To learn more about top-down/bottom-up shades, be sure to contact or visit us today at Southern Accent Shutters & Blinds. We are located in Clayton, North Carolina, and proudly serve Clayton, Raleigh, Cary, Apex, Morrisville, Holly Springs, Fuquay-Varina, Wake Forest, Rolesville, Goldsboro, and Durham, North Carolina.
We have been in business since 1998, delighting customers with our gorgeous hand-crafted plantation shutters and custom window coverings, and we cannot wait to help you! We also custom make each of your plantation shutters in our Clayton plant. It is not made overseas and shipped or "assembled locally."
Our other products are sourced from American companies as well. This means you can look at your window treatments knowing you shopped local while enjoying a quality product. Come see for yourself and take the factory tour!